Eve Mattress is a luxury memory foam original mattress and claims to be 5-star hotel quality in the UK. We take a look at this product and review it comprehensively to determine how well it meets our standards of comfort and supports.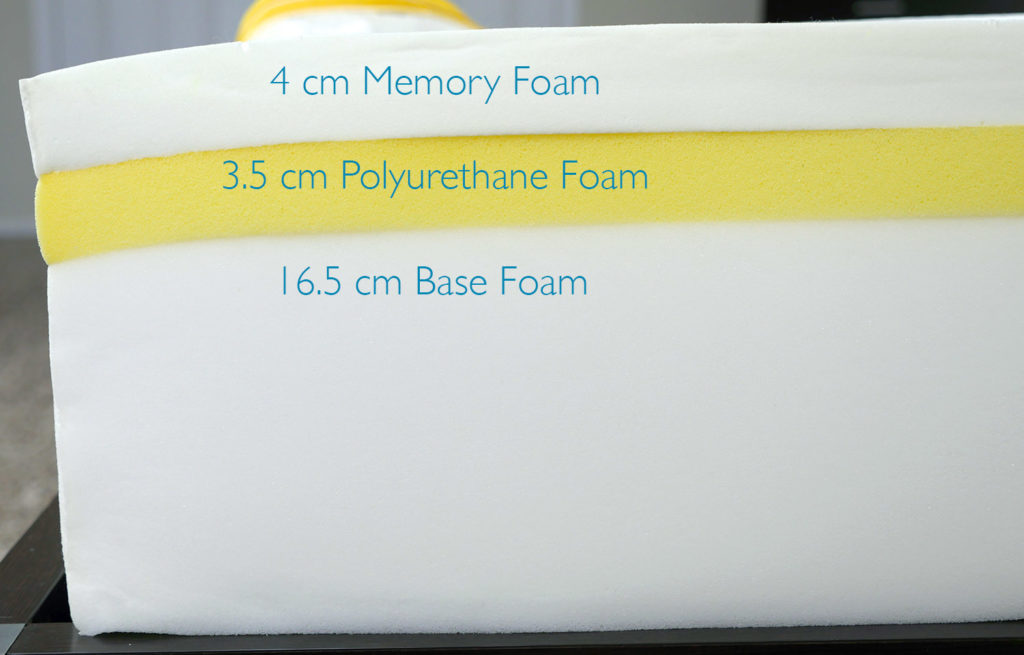 What Is The Eve Mattress Made Of?
It is a memory foam mattress. It has three layers to it, with a comfort layer of memory foam, a support layer of high-density polyurethane, and transitional foam as the base. The top cover is made from Tencel which is supposed to be very breathable.
These materials are all premium quality and there is no doubt this mattress should last a long time. However, the claim of 5-stars hotel quality seems to be based on nothing but marketing. As we'll discuss in the next section, we believe it does not live up to that promise and would not recommend it for anyone looking for an actual luxury experience.
Pros
High-quality materials that should ensure long-lasting comfort
The mattress has an eco-friendly design which is good if you are concerned about the environment
The mattress conforms closely to your body and is suited for any sleeping position
Cons
The mattress is very soft and provides little support for your back or joints
It has a chemical smell that can be quite strong and persists even after one week of airing. This may cause problems for those who are sensitive to smells

Firmness And Feel
The Eve mattress is incredibly soft (medium-firm level) and gives the impression it would not provide much support. While this may be true for some sleepers, this is a good thing if your back needs more supports than pressure relief. The memory foam mattress conforms closely to your body and allows you to sink in deeply into the mattress.
As such, it is not suited for anyone who prefers more of a floating feeling when they sleep. For these people, it would be better to go with something firmer like the Lucid mattress.
Layers
I. Next Generation Memory Foam
The memory foam used in the Eve Mattress is soft and very comfortable. It is basically your standard memory foam mattress with no special characteristics that set it apart from other products on the UK market.
Because of this, we feel there are better options available to you if you are specifically looking for a mattress that has memory foam.
II. High-Density Foam
The support layer is made from high-density polyurethane and reviews indicate it does a good job at providing adequate supports to your back or joints. We feel this could be a good option for those who need more than they do pressure relief as the mattress will not let you sink in too deeply.
However, the memory foam mattress is pretty soft and we feel this would be a better choice if you need more balance between supports and pressure relief.
III. Active Response Cooling Layer
The transitional layer is made from high-density transitional foam, which ensures you won't sink too deeply into the mattress.
This creates supports for your back but also prevents you from feeling stuck in the bed. You should be able to move around easily and change positions without too much trouble.
IV. Anti-Slip Bed Base
The mattress comes with an anti-slip grip, which ensures the sheet won't move around when you are sleeping or change positions.
Edge Support
The edge support is not very good and this makes it difficult to apply the entire surface of the mattress. If you need more space, you might want to consider one of the thicker options available on the market.
Motion Transfer Isolation
The mattress does a good job at isolating motion so it won't disturb your partner when you are getting in or out of bed.
This helps ensure both you can get the sleep they need throughout the night, which is important if you're trying to maintain a healthy relationship.
Temperature Regulation
The memory foam is designed to stay cool during the night, which helps prevent you from overheating. It also allows the foams to contour zones closely around your body without reacting too much with your temperature, keeping it just right throughout the sleeping session.
Off-Gassing
At first smell, the mattress emits a strong odor that can be somewhat unpleasant.
While this odor is pretty common for memory foam mattresses, you should let the mattress air out for a few hours before sleeping on it to reduce the adverse effects of the smell.
Eve Sleeper Types
Just like the Eve Mattress, this one is targeted at the side sleepers. As such, it features a soft memory foam exterior that ensures you can sink into the mattress and align your spine correctly to avoid back pain. This makes it easy to adjust positions throughout the night without too much trouble.
The top memory foam mattress is pretty soft and we think it will be comfortable for those who sleep on their side or back. Individuals who are specifically looking for more pressure relief, however, should go with one of the firmer options available instead.
Body Type Analysis
The Eve Mattress is more of a "one size fits all" item that should be able to work for most. That said, if you are particularly large or small it might not be the best option available on the UK market.
This makes it a good choice for most body types but especially for those who are looking specifically for something that doesn't sink in too far.
Sinkage Tests
The sinkage tests we performed indicate this is a soft mattress that should be comfortable to sleep on. That said, it doesn't let you sink in too deeply and might not be the best option if you are specifically looking for something with more pressure relief.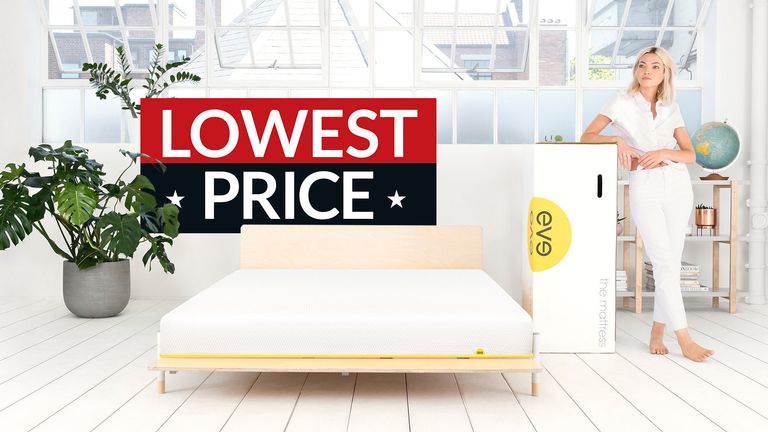 Pricing
The mattress is very affordable and you get a lot of value for your money. You get free shipping to your door and each mattress comes with a 100-night sleep trial, which should give you enough time to test the product and return it if you don't like it. Overall we feel this could be a good option for those who need more budget-friendly options.
The average price is £499, which is pretty standard for the industry.
Eve mattress sizes and price range
All mattress sizes weigh 137 pounds and have a thickness of 11.5 inches.
The Eve Mattress comes in the following sizes:
Single: £299
Double: £499
King size: £649
Super Kingsize: £749
It is quite expensive and the prices do not reflect the quality of materials used or any luxury factors. The only difference between this and other memory foam mattresses seems to be the branding. Be ready to spend hundreds of pounds for your comfort.
Coupon Codes
Eve Sleep has a lot of coupons available in their site shop, but you'll have to do some digging if you want to find them.
Eve is currently offering a 20% discount on orders over £450, including most sizes of its Original mattress. Enter the code 'TAKE20' at checkout, and you can get a king-size, for instance, down from £799 to just £639.20.
Sign up for their newsletter or following them on social media to get your code. You can also check Groupon or ask your friends for help.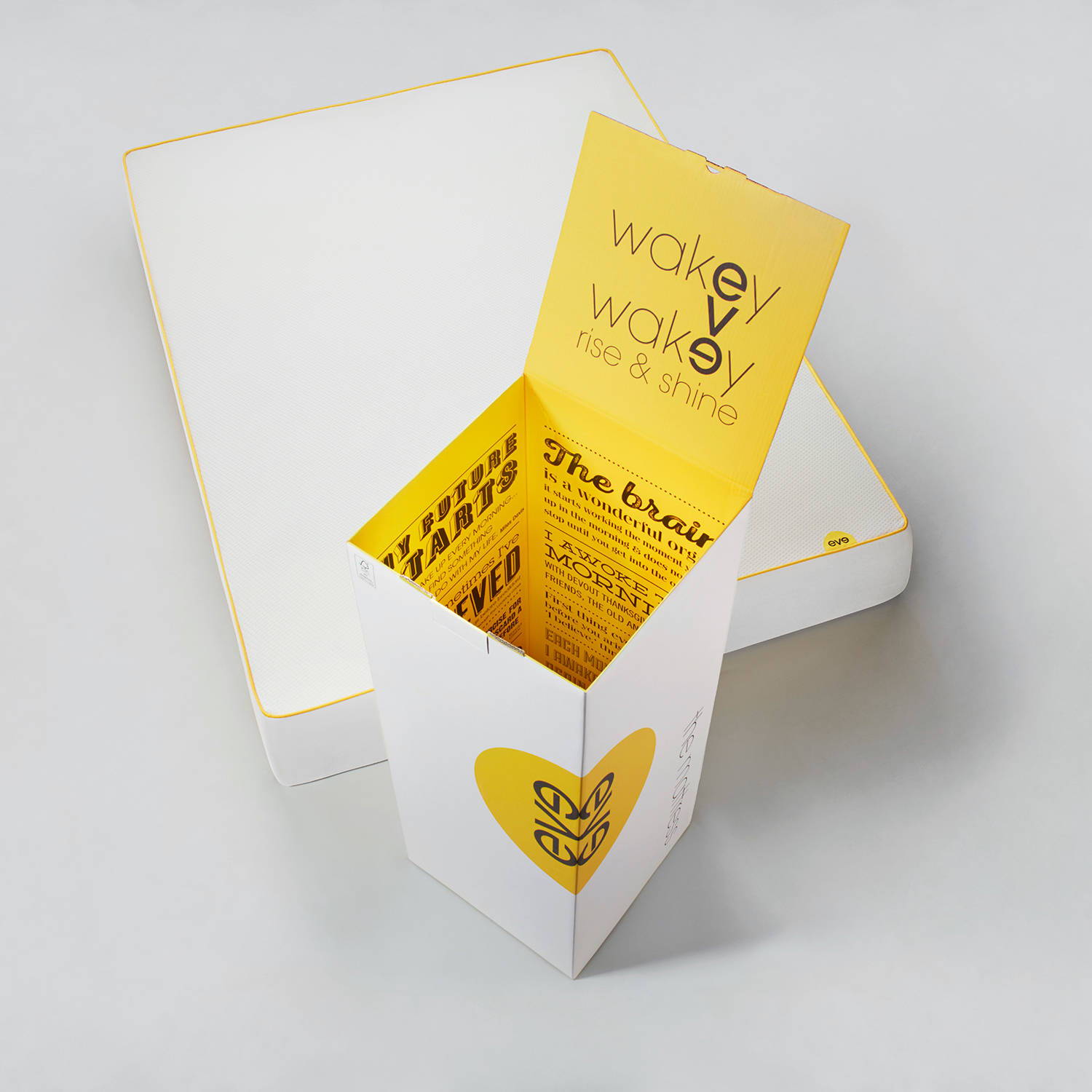 Eve Returns Policy
The company accepts returns within 100 days of receiving the mattress (you get free shipping). If you don't like it for whatever reason, make sure to ship it back and they should give you a full refund. You should also be able to take advantage of the 100-day sleep trial if you decide to return the product.
Just make sure to check out the terms and conditions if you're going to go through with a refund because that process might be a bit more difficult than usual. We recommend checking the FAQs or sending an email to their customer support before trying anything else.
Delivery Details
Delivery is free and it should take about 5-7 business days for the mattress to arrive at your door. You can also pay an extra fee if you want to get it faster, but that will depend on how much you're willing to spend.
Customer Support
Eve Sleep has a team of experts on standby to answer any questions you might have. You can email them or contact them via phone (it's unclear if they are available 24/7).
You can send an email since that might be the easiest option for most people, but it is nice to know they have a phone number if you need to get in touch with someone quickly (for example, if your mattress arrives and has some issues).
Eve Rating
Eve doesn't appear to have any ratings on third-party websites, which isn't very good. They do have a solid Facebook page and the endorsements they've received from major publications look real enough, so they might just be a new firm and haven't had the time to build up any of these ratings. Try them out and see what you think. If you aren't satisfied with the product it seems like their refund and returns policy will help you get your money back relatively fast.
Eve Mattress vs. Other Brands Comparison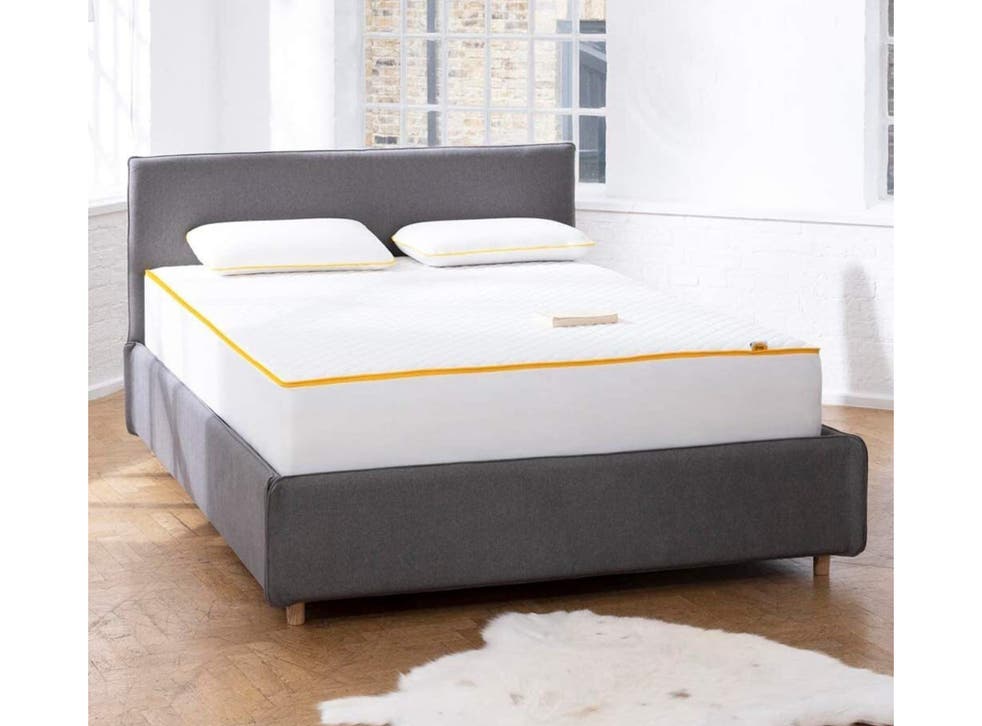 Eve Mattress vs. Eve Sleep
The main difference between these two products is that the first one is a hybrid and this one is an all-foam mattress. That said, you're probably better off going with the first one if possible because it should be more durable and it costs about the same price as this model.
Eve Mattress vs. Casper
The main difference between these two products is that the Eve mattress provides more supports and has a thicker comfort layer. The materials are a little different as well, so this one should be better for those who prefer foam over springs.
Check out both options if possible because they're pretty similar and you should be able to find the one that suits your needs better.
Toppers
There are a few Eve mattress toppers for sale, so if you decide that the company's things aren't for you you'll still be able to take advantage of their designs. The prices are also very affordable in most cases so it should be pretty easy to improve your current mattress without spending too much money.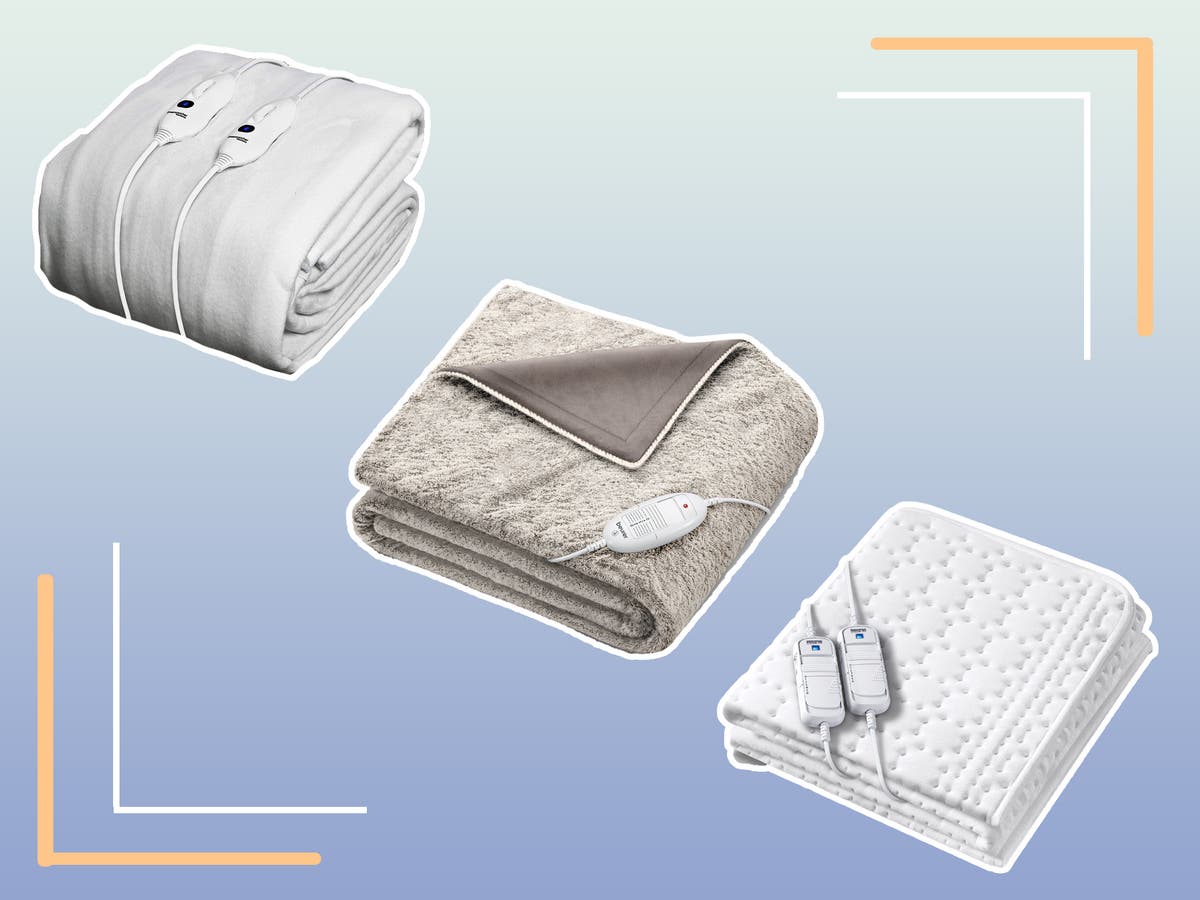 Can you use an electric blanket with an Eve?
You can use an electric blanket if you want, but we recommend checking with Eve before doing so. It's hard to say how compatible these two products will be in practice, but it probably won't hurt to ask the team and make sure you don't damage your mattress accidentally.
How does the Eve rate online with other shoppers?
You can search for Eve Sleep Mattresses on Amazon and check out the mattress reviews if you want to see what other people are saying about them. You will notice that most of these clients seem very happy with their purchase, which is great news.
Is this mattress good for backache?
This mattress is good for many types of sleepers, but it's especially helpful if your back aches. The high-density memory foam mattress will conform to your body in order to provide the necessary supports and keep your back nice and straight. It might even help with other problems like neck or shoulder pain.
Is a Foundation Needed?
Eve recommends placing your mattress on a wooden or metal frame. If you don't have either of those, make sure the surface is perfectly flat and put it against the wall to prevent roll-off.
How do I get rid of bad smells?
This model comes with a protective cover that should help get rid of any new smells that might be lingering on the mattress. You shouldn't have to do anything for this extra layer to work; it should take care of any bad odors without your assistance.
If you want to make sure these smells are gone as fast as possible, make sure you air out your mattress regularly (at least once or twice a day until the smell has completely dissipated).
What is the Eve Sleep Mattress Warranty?
The company offers a standard 10-year warranty. The warranty covers any problems that take place because of poor craftsmanship or materials and it will replace your mattress if you notice this sort of issue after purchasing.
This policy is pretty good and should cover the vast majority of defective items.
Is a Mattress Pad or Mattress Protector Needed?
The mattress pad is not recommended with this product. The comfort layer is pretty soft and it might be ruined if you don't use some extra protection. That said, the cover that comes with the mattress should protect it just fine as well, so your choice depends on your personal preference.
Does It Work on Adjustable Beds?
The Eve mattress should work on adjustable beds. You will need to contact the company to find out how much give it has, though.
Does the Eve Sleep Hot?
This mattress doesn't sleep hot because of its construction. It features a breathable design that keeps cool air flowing in and out of it so you won't have to worry about getting too hot throughout the night.
Is It Good for Couples?
This mattress is great for couples because it's not too soft or firm. It has a balanced feel that works well on most body types, so you won't have any issues sharing it with your partner.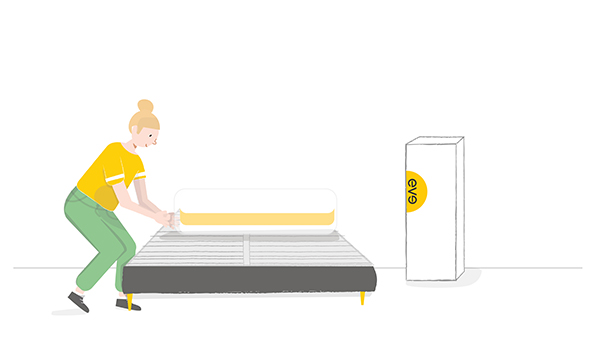 How to take care of your Eve mattress?
Wash the cover regularly to keep it looking and smelling like new. The top layer can't be washed, but you can sprinkle baking soda or a fabric refresher on it if needed.
Clean spills immediately; this mattress is not waterproof so spilled drinks and other liquids will damage it over time.
Rotate your mattress every 3-6 months to keep it working well for years.
Use a sturdy frame that is properly attached to your bed. A weak foundation will not be able to keep the weight of this mattress and might end up causing it unnecessary stress.
Who Is the Eve Best for?
People who cannot decide between memory foam or latex mattresses. If you like the soft, moldable feel of memory foam mattress but also enjoy the bounce and supports that latex provides then this is probably the perfect mix for you.
Those looking to replace their old mattresses. The designers made Eve mattress with comfort in mind so it's great if your current mattress no longer works because it's too old or you have a preexisting injury/health problem.
Those who don't want to spend a lot of money on their new mattress. This model has been praised for its affordability and excellent performance so many people see it as an affordable way to upgrade from the cheap mattresses found at big box stores.
Those who want to support independent mattress companies. This company was founded by experienced sleep experts and they have quickly gained a lot of loyal customers because their products are innovative, affordable, and just work really well.
What Sleeping Position Feels Best on Eve?
The Eve mattress is great for all sleeping positions. It allows you to more naturally align your spine and it never feels too firm or too soft no matter how you move throughout the night.
Conclusion
The Eve Mattress is one of the most affordable options for your bedroom collection. It's thicker than most (10-inch) and uses a memory foam mattress exterior that should be very comfortable to sleep on, especially if you are light or average weight.
You get a 100-night home trial as well as free shipping and we think this mattress could be good for people who are looking for an affordable solution. If you are heavier, however, it might not be the best option available on the market.
You can also choose Eve accessories to complete your bedroom checkout list.